LINK INDEX PAGES
Links of the Month
Guests Submitted Sites
Submit a link now!
EDITORIALS
Editorials Index Page
Submit an editorial today!
New Anti-Violence Policy
Political Chat Forums
CURRENT NEWS
Spylopedia News Page
Latest from WebTicker
Latest from ISyndicate
Latest from CNN
SEARCH TOOLS
Search Spylopedia
Search the Internet

SPECIAL INTEREST
On-Line Bookstore
Recommended Links
Guestbook / Survey
Spy-Lopedia is for entertainment and research purposes only. Any information found through broswing this site is public domain and should not be used for illegal means or actions. The publishers of Spy-Lopedia do not assume any responsibility for the information found in the links contained within. Any questions or comments about individuals webpages that are listed within Spy-Lopedia should be directed to their respective owners.
WELCOME
Welcome, yet again, to another revised and remodeled Spylopedia site! The editors of Spylopedia have been working on making the website more user-friendly. Don't know if it's working but it's been fun trying!

NEW LOOK, AGAIN!
Spylopedia has a new look. The interface remains the same as above; however, the most popular and newsworthy links are found in the left hand column of the main page. Give us your feedback on the new style!

NEW POLICY
After viewing the news over the past several days in regard to the horrible events in Colorado, the Spylopedia editors have forumlated a very strict policy which will benefit everyone. Spylopedia will not knowingly link to any website that contains objectionable material. Check here for that policy statement.

Spylopedia deplores the use of violence similar to that seen in the Colorado high school in April 1999. The editors will do everything within their power to limit access to websites which "breed" this type of violence.

WEDDING DAY APPROACHING
The main editor of Spylopedia is getting married the first week in May! This page may not be updated again till the end of May, but please keep sending those links and feedback.

GRAPHICS NEEDED, DESPERATELY
NOTE: We are still looking for graphics! We are looking for graphics or other multimedia forms of any size, shape, etc that are related to intelligence / spying / espionage / military... etc. Please, if you have any graphics, please e-mail them to us ASAP: spylopedia@aol.com

We're looking for a graphics designer who could possible make the interfaces and overall graphical look of this page stand out. I can't offer much except banner space. If you're interested, e-mail us: spylopedia@aol.com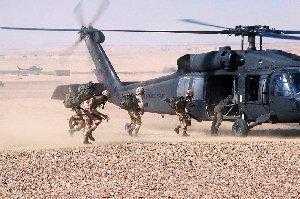 Spy Book: The Encyclopedia of Espionage

Spy Book: The Encyclopedia of Espionage
Order this book and other
espionage books On-Line!!!

Please help support the hard work of the editors of Spylopedia by checking out the following link:


Thrillers and Espionage
The Spylopedia editors have compiled a list of recommended espionage related books. Check out Barnes and Noble Booksellers On-Line at Spylopedia.